About Amicus Information Technology
Amicus IT was founded as Phillips Technology Services in New York City in the mid-1990s. At the time our focus was on the entertainment industry. When we moved to St. Louis, we changed the name to honor our new home and St. Louis IT Solutions, LLC was born. A few years ago we realized that most of our clients were in the legal community and we wanted our name to reflect our client base and our friendly nature so we became Amicus IT.
David Phillips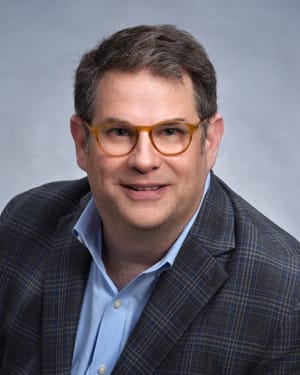 I got my start in IT more than 25 years ago. I worked in New York running a large animation studio for a rodent. I can't tell you the name, but I am sure you've seen our TV shows and movies. I then moved into IT for the Fortune 100 company that purchased the studio.
After working in the fortune 100's IT department for about 5 years, I started my own IT service provider and began consulting small and medium businesses.
Our clients ranged from Broadway production companies to law offices to veterinarians and dentists –but they all had one thing in common: they wanted to run their businesses without having to worry about their technology.
In 2010 my family moved to my wife's home town: St. Louis. I fell in love with St. Louis, we enrolled our daughter in school, and changed the name of the company to St. Louis IT Solutions and never looked back. I am a New Yorker who is proud to call St. Louis my home.
Kristin Hammond
Kris Hammond has been working in the information technology field since 2015, providing end user support, system maintenance and troubleshooting, as well as hardware and software installation services. Before that, he worked as a systems engineer in the telecommunications industry.
Kris holds a BSEE degree with an emphasis in communication systems from the University of Missouri in Rolla.
Why more and more St. Louis
businesses trust us with their IT
Working with small businesses I grew frustrated with two things.
One: The tools available for Fortune 500 companies were technically and economically out of reach for small businesses.
Two: IT companies servicing small businesses were not responsive to their clients.
Over the years we built relationships with vendors and created an economy-of-scale by bundling our clients' needs to affordably provide small and medium businesses the same tools available to large enterprises. We use modern tools to prevent and manage as many issues as we can BEFORE they become problems—often even before our clients realize the issues exist.
We are maniacal about customer service. At St. Louis IT we know that even small IT issues can impact your entire operation.
While computer repair companies might look at an issue that affects only one employee as "low priority" and fall back on their contracted response time, we understand that if that single user is under deadline, it might be the most important issue in the company at that time. This is why we typically contact our clients within 15 minutes to talk about the issue they are having and prioritize them appropriately.